I made this FanMix for a friend.
I hope you like it!

PREVIEW: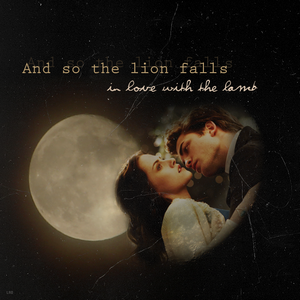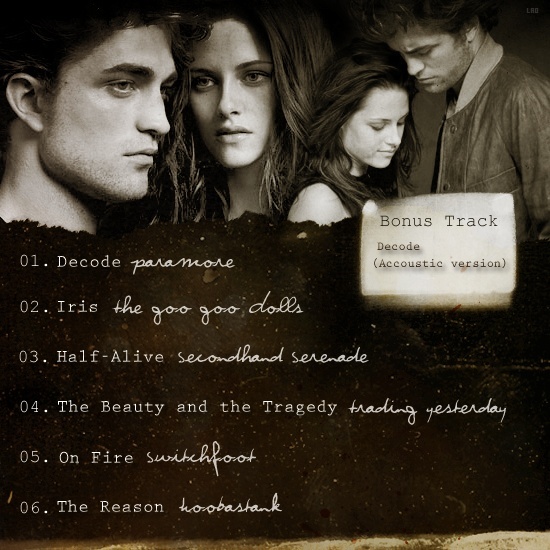 Decode

The truth is hiding in your eyes
And its hanging on your tongue
Just boiling in my blood,
But you think that I can't see
What kind of man that you are
If you're a man at all
Well, I will figure this one out on my own
(I'm screaming "I love you so..." But my thoughts you can't decode)
Iris

And I'd give up forever to touch you
'Cause I know that you feel me somehow
You're the closest to heaven that I'll ever be
And I don't wanna go home right now
And all I could taste is this moment
And all I can breath is your life
And sooner or later it's over
I just don't wanna miss you tonight
And I don't want the world to see me
'Cause I don't think that they'd understand
When everything's made to be broken
I just want you to know who I am
Half Alive

And you touch my hand ever so slightly
(Girl we're not ready for this yet)
And the deadly look she cast upon me
I won't regret, I won't regret
I won't regret. I won't regret...
And I was trying to disappear,
But you got me wrapped around you
I can hardly breathe without you
I was trying to disappear
But I got lost in your eyes now,
You brought me down to size now.
The Beauty And The Tragedy

For I am finding out that love will kill and save me
Taking the dreams that made me up
And tearing them away
But the same love will take this heart that's barely beating
And fill it with hope beyond the stars
Only love
On Fire

When I'm on fire
When You're near me
I'm on fire
When You speak
And I'm on fire
Burning at these mysteries
these mysteries...
The Reason

I've found a reason for me
To change who I used to be
A reason to start over new
And the reason is you
Download Link here:
http://www.mediafire.com/?ucdz1b2zybo
.